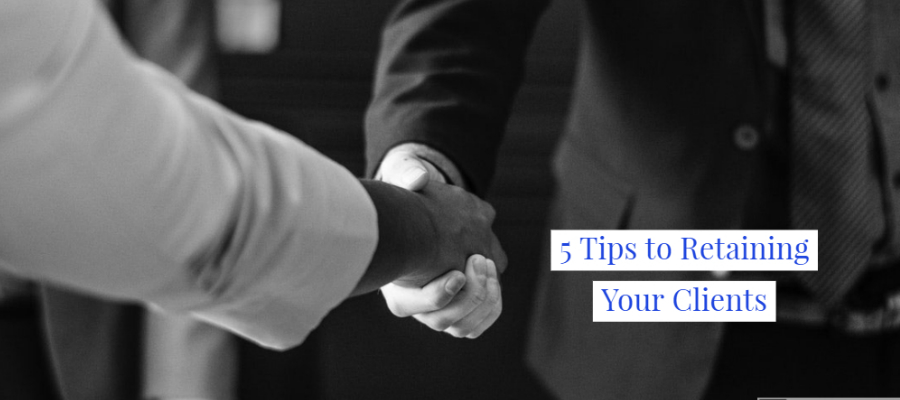 08 Feb

5 Tips to Retaining Your Clients

Retaining your client base is essential to running as successful business. It is a known fact in the business world that it is a lot easier to retain an existing client than to try and find a new one. So how do you keep your long-term clients? Here are a few tips that can help you retain your clients:

Send a thank-you card
After your first completed project, send them a thank you note for the opportunity of working with them. A short handwritten card or even an email can show your gratitude for their business.
Ask for feedback
Ask your clients for feedback on your work and explain that it is important to you. Asking for feedback and then using that feedback to improve your services will not only improve your business but improve your relationship with your client. Clients like to be heard and any feedback is expected to be taken seriously. You can send an anonymous satisfaction survey for feedback or ask after a project is completed.
Reward them for their loyalty
Your long-standing clients should be rewarded for their loyalty. Give them discounts or bonuses from time to time to show your appreciation.
Send a card during the holidays
Send your clients a card or gift during the holidays to show your appreciation for them. It may seem like a small gesture, but it usually isn't something forgotten.
Make personal contact
Get to know your clients. Whether you are able to see them in person or just giving them a call, try and make personal contact with them. Having a conversation with them can help build your relationship with your client.

What tips do you have in keeping your clients? Comment below and share with us.