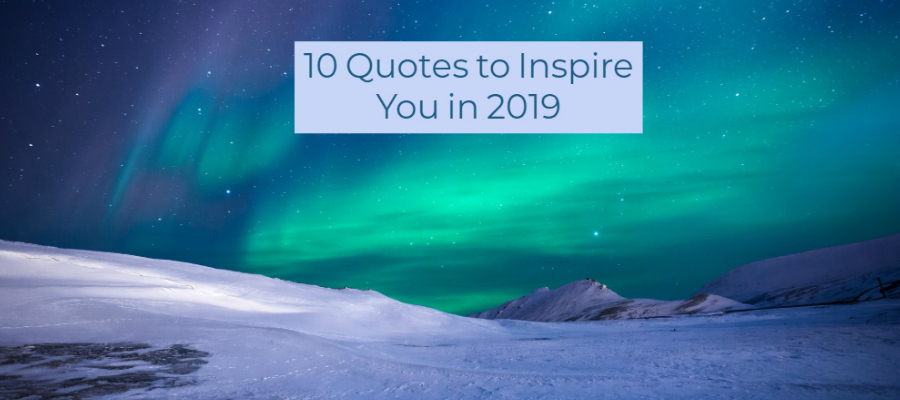 04 Jan

10 Quotes to Inspire You in 2019

From our team at Same Day Translations, we wish you a Happy New Year! Welcome in 2019 with a fresh start by creating some goals to to improve yourself throughout this next year. Below are a few New Year resolution quotes to help you stay motivated and start 2019 on a great note:

"All our dreams can come true, if we have the courage to pursue them."- Walt Disney
"Although no one can go back and make a brand new start, anyone can start from now and make a brand new ending."- Lori Bard
"Tomorrow is the first blank page of 365-page book. Write a good one."- Brad Paisley
"Write it on your heart that every day is the best day in the year." -Ralph Waldo Emerson
"You are never too old to set another goal or to dream a new dream." -C.S. Lewis
"Stay committed to your decisions, but stay flexible in your approach." -Tony Robbins
"Always bear in mind that your own resolution to succeed is more important than any other." -Abraham Lincoln
"It is not in the stars to hold our destiny but in ourselves." -William Shakespeare
"If you don't like something, change it. If you can't change it, change your attitude." -Maya Angelou
"To improve is to change; to be perfect is to change often." -Winston Churchill
Best of luck achieving your goals for this next year! Please reach out to us at info@samedt.com if there is any way we can help you achieve your business goals through translation.