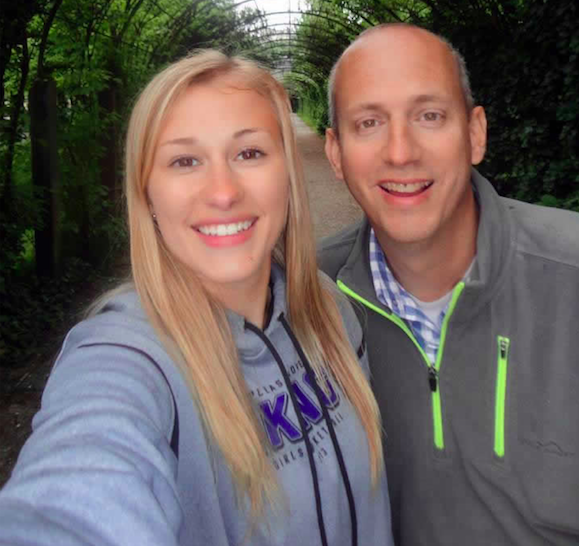 09 Jun

Meet the Owner of Same Day Translations

Today, we decided to pull the curtains back and introduce you to the owner of Same Day Translations, Aaron Alder. Follow along below to learn a little bit about him and why he started this company. Plus, he's added his bit of advice for starting and owning a company.

Q: Where are you from?
A: I was born and raised in Southern California, about 30 miles from Disneyland. I moved to Northern Utah in late high school and have never left.

Q: Where is your favorite place to vacation?
A: Europe, without question. I've had the opportunity to visit Europe close to 10 times now and it never gets old. I love the history, food and the people.

Q: What is your favorite type of food?
A: I love to eat Mexican with my wife, but we're always open to trying new things.

Q: What do you like to do in your spare time?
A: I like to read, mostly self-help or historical books. A few of my favorites are: The Road to Character (Brooks), The Fearless Mind (Manning), The Peacegiver (Ferrell), No Easy Day (Owen & Maurer), The Mountain School (Alder), Start with Why (Sinek), Unbroken (Hillenbrand), How to Win Friends & Influence People (Carnegie), and  The Richest Man in Babylon (Clason).

Q: How did you learn German?
A: The Alder name is Swiss from a little town called Urnäsch. My father served an LDS mission to Switzerland in the 1950s and we spoke a little German at home. He would say things like "How does it 'smeck'?" or "Pass auf!" or "Erdbeeren," etc. as I was growing up. I was then called to serve an LDS mission to Munich, Germany in 1986. In short, I spent about 1 year in the area of Stuttgart and 1 year in the area of Munich. I learned better Schwäbisch than Bayerisch.

Q: If you could learn any other language, what would it be?
A: Spanish and/or American Sign Language. Spanish because it's so practical and ASL because it's so beautiful.

Q: Why did you want to start a translation company?
A: I studied German and Linguistics in college. I've always had a love for languages, how they are constructed, how they shape our reality, etc. I've worked as a translator for nearly two decades and running a translation company was a natural progression.

Q: What do you like about translation?
A: I love the exercise of trying to express the thoughts of a text from one language to another. It's NOT just a 1:1 conversion and it takes years of experience (and I'm still learning) to understand the many nuances of translation.

Q: What are some challenges of translation?
A: Well, that's exactly it … being able to express in another language what the author of a text was really thinking and meant.

Q: What were some of the biggest obstacles of owning your own business at first?
A: I'm really a "technician" when it comes down to it (E-Myth) and I have to work hard at the manager and entrepreneur traits to become a better business owner. There are many skills (e.g., marketing, sales, technology, etc.) that don't necessarily come natural to me in terms of owning my own business that I strive to constantly improve. Most importantly for me, it comes down to treating our customers like they are the reason for our existence, which they are!

Q: What is your favorite thing about owning your own company?
A: Quite honestly, I work harder for myself than I would ever work for somebody else. I served a few years in the military, which was great life experience, and at some point I became really tired of saluting others who had less life experience and education than I and asking "How high?" when told to jump. 🙂 With that in mind, working for myself allows me the lifestyle, flexibility and creativeness that my soul craves.

Q: What is your advice for entrepreneurs?
A: Never stop learning. Like me, you may not be a natural entrepreneur, but if you have the desire to solve a problem, i.e., ease a pain point and make life easier for someone else, and are willing to put in the effort to learn and try, then success is within reach.

Thanks for reading!